MUSIC: THE BLOOD BROTHERS
MOOD: MEH
Post on Groezrock and London will follow soon, first I have all'o'this!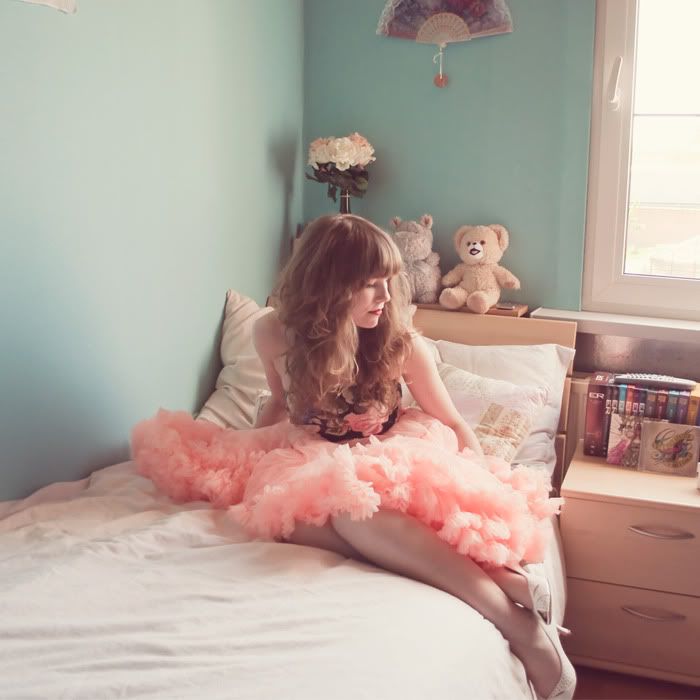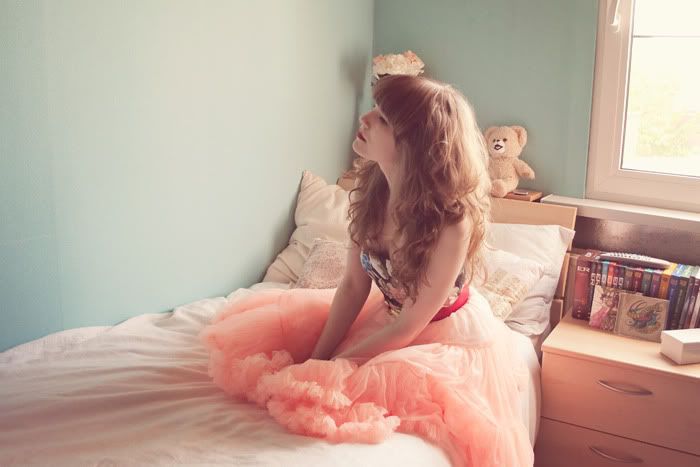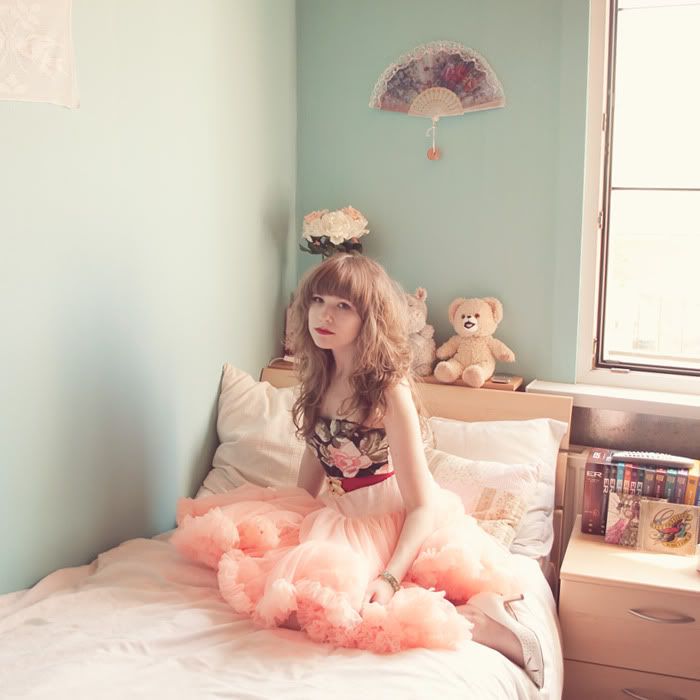 Floral top - ASOS
Peeptoe shoes - Deichmann
Belt - ebay
So a while back,
I Love Vintage
, this webshop of Dutch origin contacted me asking if I was interested in a collaboration. To celebrate their 5-year existence, they were looking for bloggers to promote their burlesque/50s/rock&roll clothing! Obviously I couldn't say no to that - I
adore
petticoats, sweetheart necklines and cinched waists (so much I will completely forget about my new no-more-cutesy-things rule!), I have since I was a little girl and I probably always will. I can't wait to go out dancing in this, seriously!
For now I'm just chilling in my room, listening to the Blood Brothers with the window wide open (as a punishment to my noisy neighbours) whilst reminiscing the old days, back when I had a major girl crush on
Zui Suicide
and wore plastic heart earrings and big gold necklaces with like, boombox pendants (I SHOULD START WEARING THAT AGAIN).
Anyway - The shop carries some of the prettiest vintage bags you have ever seen - hence why a lot of them already have a "sold" tag on them, dammit! - as well as a lot of pretty dresses, cardigans, shoes and so on! And if you're not so much into vintage, that's okay too - there's a 'novintage' section for you to enjoy.
So head over to the website, because quite frankly, you WILL love it!

PS: Sorry for the overload of text between brackets - I sure do that a lot don't I??
Enjoy what is left of your Sunday, you guys!
x